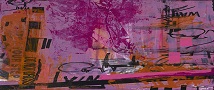 Blue in Bloom

HOLLACK
Our goal is to provide you with a selection of the best imagery in a variety of colors, styles and subject matter. We are continually adding to our Viapagi collection and invite you to check in frequently to discover what's new.
Canvas Paper Acrylic Wood Aluminum
Viapagi Collection by Image Craft combines the vision and skill of true artisans with the power of printing, to produce high quality giclées that look like an original painting. With the capability to reproduce high quality digital imagery on variety of mediums, large to small sizes and many framing and hanging options, we are able to create for you a work of art that is truly tailor-made.

Anywhere you have a need for beauty, creativity, color and style; we have the ability to enrich your environment and the business expertise to do it right. We invite you to take a look around, and let us know if there is something we can create for you.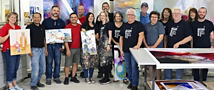 Our Art

COLLECTION
All of the artwork featured on this site was created by an artist of Phoenix Art Group. Now, as we have joined the Image Craft team, we continue to use art made by PAG artists. Over the years, these talented artists have created extraordinary works of art in an array of styles.